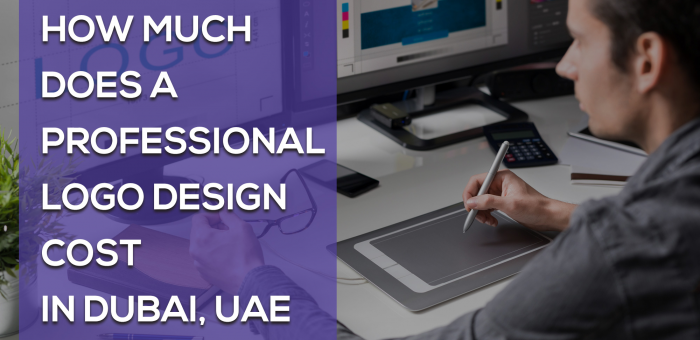 HOW MUCH DOES A PROFESSIONAL LOGO DESIGN COST IN DUBAI, UAE
The business of logo designing is reaching new heights in the United Arab Emirates with the rapid increase in the market new entrants, raising competition to become the top-notch logo design company of the city. Logos play a crucial role in the building public image and recognition of our product or service. It is an extremely back tearing task to make a sophisticated design which symbolizes the company. Be it on social media or any other platform, logos have a great impact on the overall success of the firm. People are in search of a company that offers them phenomenal services at an economical price that matches their budget.
The competition is heated up as these companies keep on innovating there packages incorporating changes in them to yield quality work in the great value of money. But how much a certain logo cost in Dubai and which company is bringing more competition in the market. People are in search of finding such a logo designing firm that presents great speed, best rates and fewer revisions to get the right design. The highlighted firms in the logo designing industry of Dubai that offer top-level services are LogoDesigner.ae, Dubai (Net Solutions) and Logo Design. These companies are constantly upgrading their services to surpass the others and become the market leaders but which company to opt for when considering designing your logo among these three.
LogoDesigner.ae packages start from 140 AED with five revisions catering in three categories best, basic and premium.
LogoDesign from 160 AED with two revisions in four categories special, professional, unlimited and gold.
Dubai Net from 2000 AED with two revisions in 5 categories i.e. budget, basic, standard, premium and ultimate.
The price and categories play an important role in the preferences of a client. Upon reviewing these companies, the lowest rate offered with more value of money is by LogoDesigner.ae that appears the most amiable in its services one could find. The Logo Designer is lifting up the competition as their services are started at an amazing price of 140 AED that turns a blind eye to the limited categories as compared to Dubai Net Solutions that offers maximum categories because of the low cost incurred.
The economical price with which a firm functions in the market, making no compromise on its service makes a company an ideal option for designing the logo. As more emphasize is being placed upon designing industry the cost of the logo in UAE is marking up. Therefore, never-ending improvements are necessary to boost up the position in the market and come up with stunning designs that matched and makes client's requirement top priority within their budget.