Business cards are an essential part of your wallet when you run a business. It doesn't matter if you are a CEO of a company or an entrepreneur; it is one of the most important marketing tools in business. The design and the content on the card quickly communicate what your business is about. In the world of digitalization, it helps you create a memorable, strong and positive first impression. It is a potent brand symbol to use.  A creative and impacting business card creates a long-lasting impression. It is both a challenge and an opportunity at the same time to create an innovative and impressive design that makes you stand out from others.
Consider the following aspects when designing your business card:
Personalize
A business card is the first impression that one gets of your business. A properly designed business card communicates your brand image.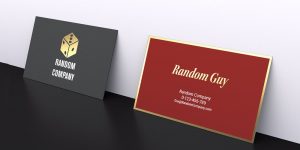 The more personalized you make it, the more business it grabs. Forget about the standardized format and think out of the box. For instance, if you are in a baking business you can design your card in a shape of a cake which directly communicates the business you are in. It is good to take an idea from the internet but nothing defeats an original design that quirkily recongnize your business card from the crowd. It extends the business welcoming trait and engages prospective clients.
Quality
Most of the businesses overlook the impact a business card has on business and use substandard printing paper while designing it. The receiver of the card associates low-quality card material with your business services. No one wants their business to be called cheap, so hold on to the coffee machine you plan to arrange for office and invest that money in making an impressive standard card. You can also opt for metal or wood texture cards to make it more appealing and stand out. An impactful business card can speak volumes about your business.
Keep it simple
Remember you cannot print the whole prospectus of your business on the card.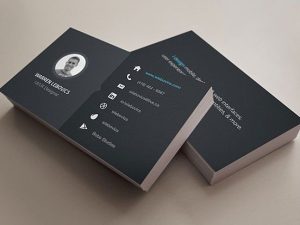 Include only the most essential details and keep it simple. These details basically include a logo with the company name, contact information, email address and website address. You can also incorporate your company physical address but don't make a clutter out of it. Induce only vital information to grab the attention of the prospect and remain in memory after an initial meeting. The more simple the card the better it is and certainly easier to read.
Right Design & Color
The design and color incorporated into your business card can help make a unique identity casting a good impression on your target audience. Colors can have an impact on how people view your card. Try to incorporate the color scheme that is used in your company logo. Make sure the forefront and background color of your card match. It must be reconcilable with the general colors we use in our brand catalogs or other materials. Most of the business use photos in their cards if they have less text to incorporate.
Quick-witted Concept
Use a very ingenious concept when creating your card. How you conceptualize matters a lot because it reflects the best of you and your business.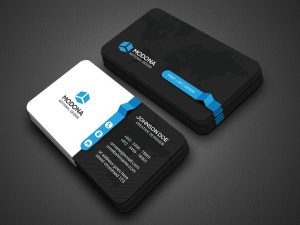 Make it stand out from the usual boring cards by designing the logo that is trendy and striking at the same time. You can go for a 3D shaped card or a quirky circular design, folded or popup think out of the box to create an in-your-face card that is sure to impress. Also considering the audience in your choice of the card is vital if you are alluring internationally to a certain gender or age demographic. The back of the card can also be used to add illustrations, patterns or quotes to show off the work.
Avoid the transitory stuff
An impactful business card is the one that does not include temporary messaging on the card.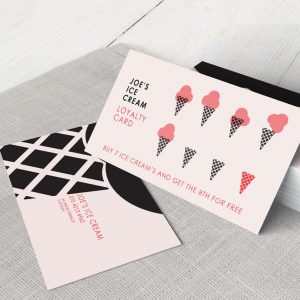 A business card is created to make a permanent statement, therefore, associating certain campaign tagline or slogans or coupons make it less impactful. Use only the evergreen content that includes logo and basic information about the business. They should be used in a purposeful way to lend credibility to the business
One way to make an impressive card is to think about how you use other people's business card and take a splash of inspirations from them. This will help you in creating a business card that echoes loud enough to engage some potential investors or customers that could help boost your business. These tips will help you go beyond digital networking and create a lasting impression with an awesome, simple and innovative business card.